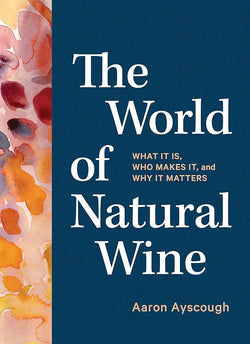 The World of Natural Wine by Aaron Ayscough
Natural wine has nothing to hide. Made from grapes alone—organically farmed, then harvested, fermented, aged, and bottled without additives—it's wine that seeks to express, in every sip, its traditional and crucial link to nature. 
The World of Natural Wine
is the book wine lovers need to navigate this movement—because it's about so much more than labels and vintages. Meet the obsessive, often outspoken, winemakers; learn about the regions of France where natural wine culture first appeared and continues to flourish today; and explore natural wine in Spain, Italy, Georgia, and beyond. And just as important: find out what must be "unlearned" to discover the eye-opening pleasures of drinking naturally.