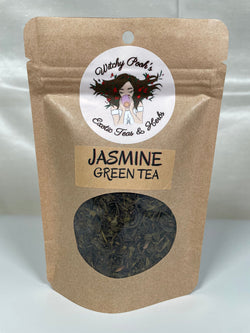 Organic Jasmine Green Tea 3 oz. Pouch
Jasmine scented Green tea will have you feeling ephori with its soothing scent of Jasmine flowers flowing around you and the bold notes of a quality green tea. It's time to detox and and calm the body and mind.
* Ingredients: Jasmine scented green tea.
* Organic
* Woman owned company 
* Made in the USA