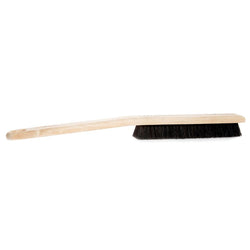 Maintain and care for your clothes with a handy and stylish clothes brush with handle that facilitates access to the back and sleeves.
With a few simple steps, the brush removes dirt, dust and hair.
The horse hair is soft and gentle on the clothes and in the case of regular use, the life of the clothes is prolonged.
A few brushes on the costume extend the period between dry cleaning.