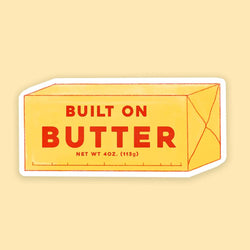 Do you spread butter so thick it could be mistaken for cheese? You might be Built on Butter! Strong-boned and raring to go, not to mention that buttery glow...

A 1.5 inch x 4 inch dye cut waterproof sticker. Ideal for outdoor or indoor use.
Illustrated by Maddie Gordon, and printed locally!